Hello WeAreDevelopers Berlin 🥳
From June 14th to 15th we're at the WeAreDevelopers conference in Berlin. Come meet us at our booth!
Welcome to the LeanIX engineering blog!
Wether you're on-site at the WeAreDevelopers conference, watching the talks remotely or just happened to visit our blog, we're happy to have you here.
🥳 We are hiring
💬 There are several of us engineers at the conference and we'd love to have a chat with you
🍪 We are giving away cookies at our booth (first come first serve)
🎟 You can enter a raffle to win one of 50 O'Reilly book vouchers 📚 (20€ each) or an OLED Nintendo Switch 🎮
In a previous post we shared our engineering values. We hope they get you interested in stopping by at our booth: Read about our Engineering Values
Our "Come Code With Us" page provides addtional insights into our tech stack as well as some video footage from our engineers and one of our offices: leanix.net/en/come-code-with-us
Jump to our jobs page to see our open positions: leanix.net/en/company/career/jobs
Meet us at our booth right in front of stage 5.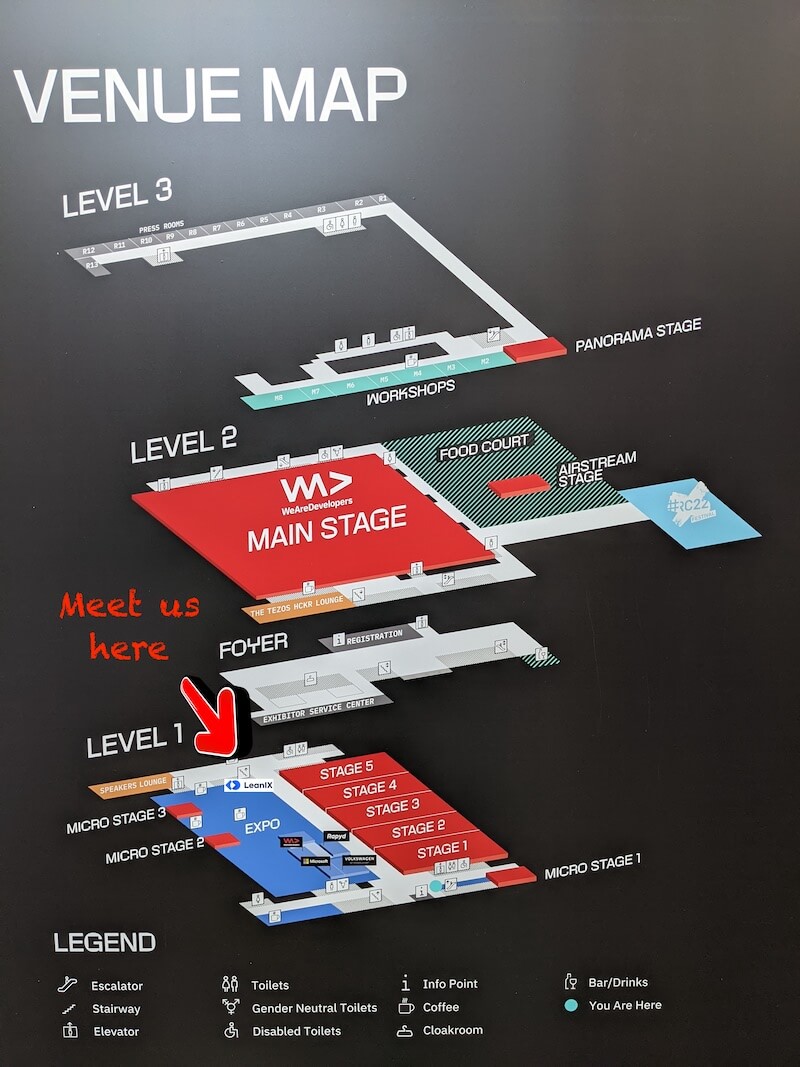 Published by...